YOUR DENTAL CLINIC IN ALMERIA
The professional services and treatments offered by Dental Clinic in Almeria Fernandez Ayora are product of dedication and hard work started by Doctor Alberto Fernandez Sanchez back in 1988, in Almeria City. This activity is still leaded nowadays by Doctor Alberto Fernandez Ayora and we count with the support of excellent helpers therefore fulfilling all areas of modern dentistry.
Our team is highly qualified, getting national and international Masters and Postgraduates degrees; they develop their professional activity together with a demanding, up-to-date in knowledge, and continual theoretical – practical training of the newest scientific content. Our innovation in knowledge and infrastructure is permanent to offer the best service for each and every treatment.
Besides, in Dental Clinic in Almeria we have a wide experience attending all the dental needs of international patients, as well as residents in Spain, as many others who come directly from their natal country to receive dental treatments. For that reason, we speak a fluent English and French.
The most important thing in Dental Clinic in Almeria is our relationship with our patients, essential principle in Medicine. We know how important our patient is, so communication and decision making are shared and responsible, in order to adapt to every patient's treatment.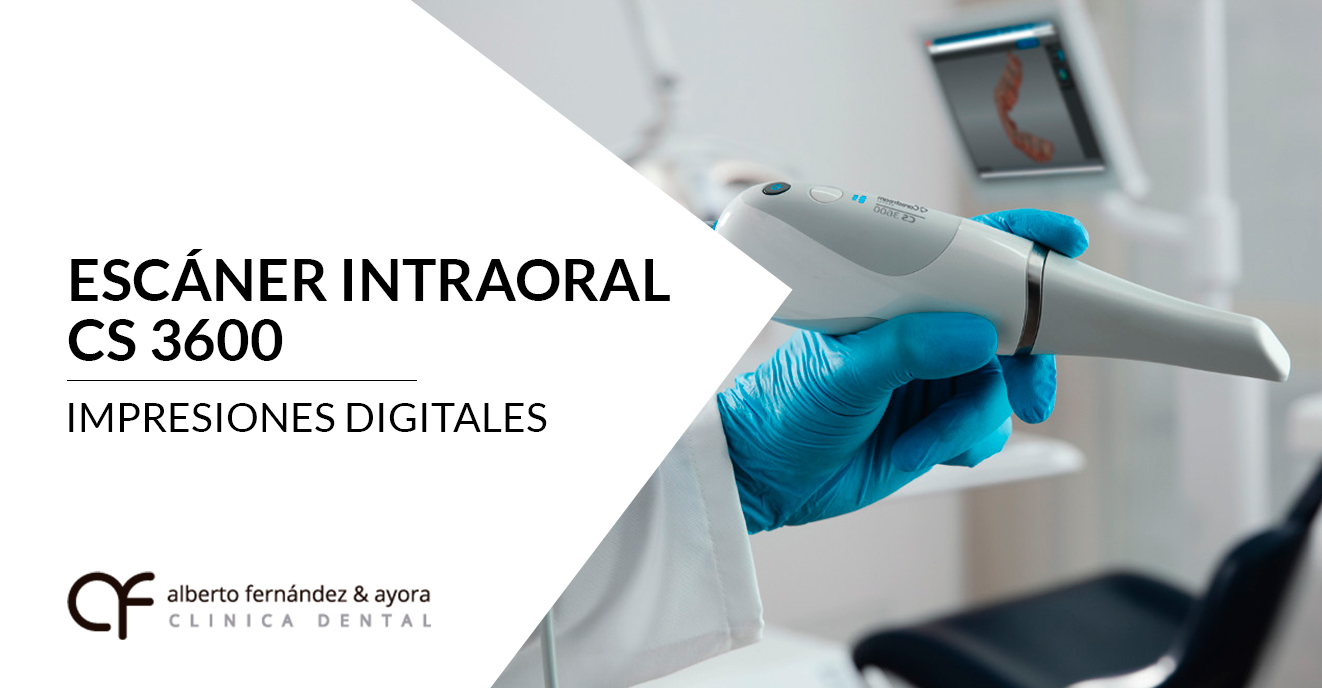 CS 3600 Intraoral Scanner
Capturing digital impressions with the CS 3600 intraoral scanner Do you know what the CS 3600 intraoral scanner can do on your digital impressions? For many patients, digital dental impressions are extremely uncomfortable and unpleasant. Thanks to technological and innovative advances in the field of dentistry, this situation will no longer be a problem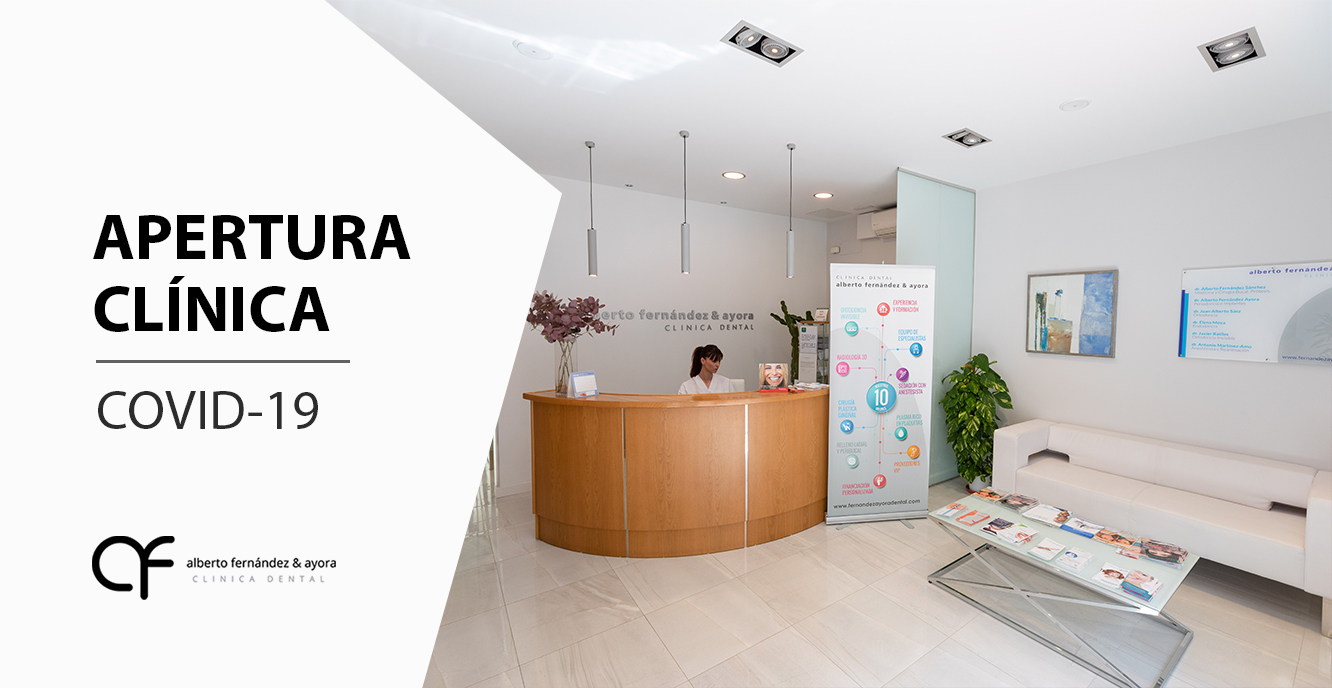 Apertura clínica en Almería | COVID-19
Os anunciamos que el día 11 DE MAYO retomamos nuestra actividad acorde a las fases de desescalada. Nuestra profesión ha estado siempre. El equipo de Clínica Dental Alberto Fernández & Ayora deseamos de corazón que estéis bien y hayáis pasado este tiempo lo mejor posible. Póngase en las manos de los mejores dentistas en Almería.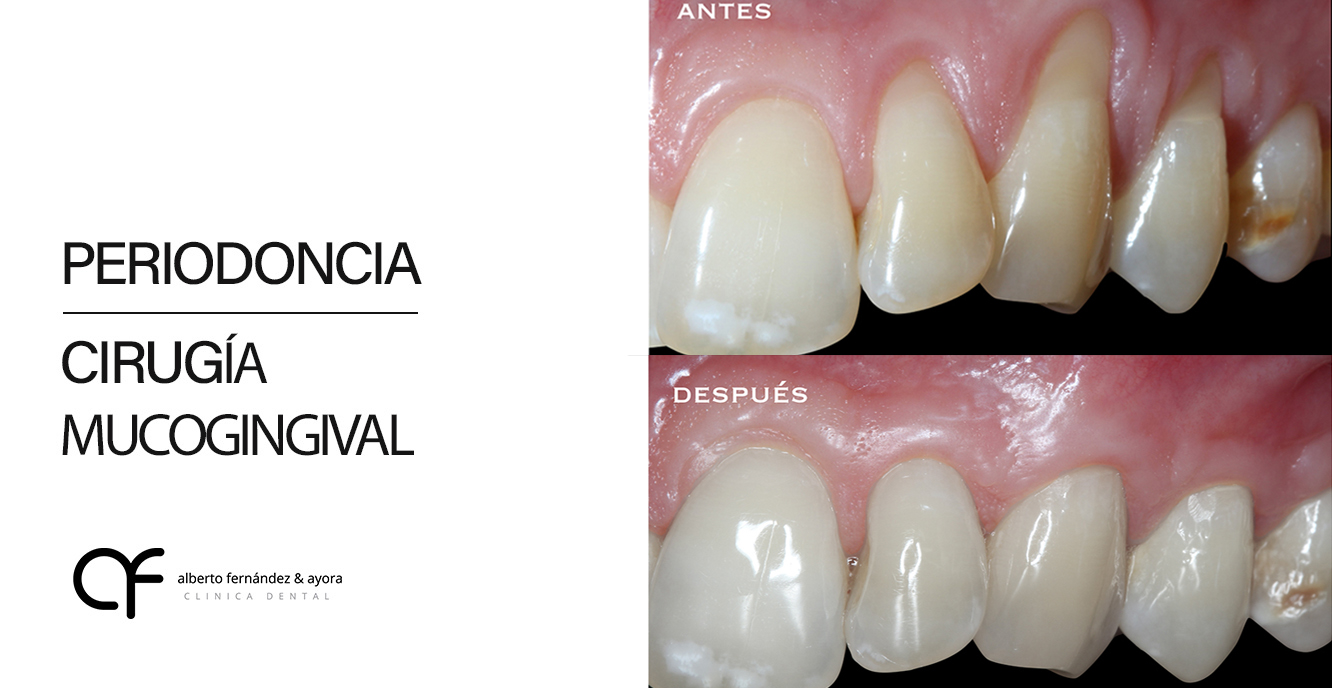 Periodoncia y Cirugía Mucogingival en Almería
Nuestro equipo de dentistas, son especialistas en la Periodoncia, pero ¿Qué es la periodoncia? La periodoncia es la rama de la odontología que estudia, diagnostica y trata los tejidos de soporte del diente, es decir, la encía, el hueso alveolar, el ligamento periodontal y el cemento radicular. Tratamiento de periodoncia en Almería.